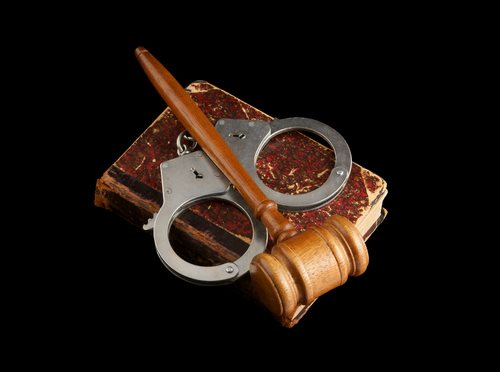 Who was Lenny Bruce?
Lenny Bruce, born October 13, 1925 was a Jewish-American stand-up comedian. After studying acting, he performed stand-up routines in various nightclubs throughout the United States in the 1950s. His act was a hit across the nations through a developing style marked by black humor and punctuated with severe obscenities. As he gained notoriety, Lenny Bruce focused his act on material criticisms aimed at various social and legal establishments, as well as organized religion and other controversial topics. Lenny Bruce died of a drug overdose in Hollywood California on August, 3rd 1966, but is still remembered as a trend-setting comedian and an activist for free speech.
Lenny Bruce's Legal Battles:
On October 4th, 1961, Lenny Bruce was arrested for obscenity; his act at the Jazz Workshop in San Francisco had used foul language and was laced in egregious sexual undertones. Although the jury ultimately acquitted Lenny Bruce of the charges, other law enforcement organizations began monitoring his acts throughout the nation. As a result of these monitoring efforts, Lenny Bruce was arrested several times for charges stemming from obscenity.
Following these arrests, Lenny Bruce became a controversial individual and was routinely surveyed by law enforcement agencies. The increased scrutiny eventually led to an arrest in Philadelphia, where the local police department found Lenny Bruce in possession of drugs. Lenny Bruce was subsequently arrested for drug possession in Los Angeles, California nearly two years later.
In April of 1964, while performing in Greenwich Village, New York, undercover police detectives in the audience arrested Lenny Bruce for using various obscenities in his act. A three judge panel presided over the publicized trial that ensued from these arrests. Lenny Bruce and club owner, Howard Solomon, were both found guilty of obscenity on November 4, 1964. Lenny Bruce was sentenced on December 21st, 1964 to four months in a workhouse; Lenny Bruce was eventually set free on bail during the appeals process and died before the appeal was ruled.
Although Lenny Bruce was seemingly involved in perpetual legal battles, he garnered the support of several prominent entertainers as well as the general public, who viewed Lenny Bruce's act as an exercise of free speech and thus a Constitutional right.
On December 23rd, 2003, Lenny Bruce was granted a posthumous pardon for his obscenity conviction. The pardon was issued by New York Governor George Pataki, 37 years after his death caused by a drug overdose.
Comments
comments