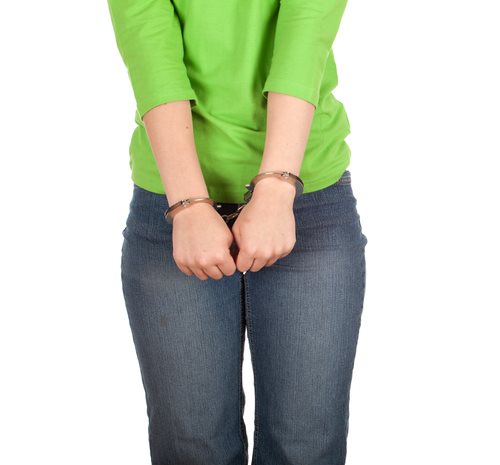 Who is Patricia Krenwinkel?
Patricia Krenwinkel is an American criminal and former member of Charles Manson's murderous cult, known as the "Family." Patricia Krenwinkel who was convicted of murder in the first degree for her involvement in the Tate and LaBianca murders.
Patricia Krenwinkel was born in Los Angeles, California to a middle-class family. She attended High School in the Los Angeles area where she was routinely bullied and teased for being overweight and for an excessive growth of body hair precipitated by an endocrine condition. When her parents divorced she strongly considered becoming a nun and even enrolled at a Jesuit College in Mobile, Alabama. Within one semester; however, Patricia Krenwinkel dropped out and moved back to California where she lived in her step-sister's apartment.
Patricia Krenwinkel involvement with Charles Manson
Patricia Krenwinkel first met Charles Manson in Manhattan Beach, California in 1967. Mesmerized by Manson's charisma and charmed by his complements, Patricia Krenwinkel decided to move to San Francisco with Manson and two other girls, known as "Charlie's Girls".
As the Manson family grew, Patricia Krenwinkel and the other members went on a drug and sex-filled tour of the American west in an old school bus. When the hippie movement dissipated in 1969, Patricia Krenwinkel and the rest of the Family members opted to live in isolation from the rest of society. The eventually convinced a blind and elderly man, George Spahn, to allow them to love on his property. While the family converged and lived on Spahn's ranch, Patricia Krenwinkel acted as a mother figure to the Family's several illegitimate children.
Patricia Krenwinkel's participation in the Family's Murders:
Patricia Krenwinkel was a fundamental participant in the infamous murders that took place on August 9, 1969 at the home of actress Sharon Tate and director Roman Polanski. The murders began when a fellow Family member murdered teenager Steven Parent who was parked in a car in the estate's driveway. After the murder, Patricia Krenwinkel and two other family members entered the house where mayhem ensued.
After entering, Patricia Krenwinkel dragged coffee heiress Abigail Folger from her bedroom to the living room, where she violently stabbed her. Folger escaped outside following the first bout of stabbing, only to be caught by Patricia Krenwinkel. When caught, Folger was brutally murdered by Patricia Krenwinkel on the front lawn of the estate.
After the Tate murder took place, Patricia Krenwinkel was a willing participant in the murders that occurred the following night. Along with Manson and a number of Family members, Patricia Krenwinkel went to the home of Southern California grocer Leno LaBianca and his wife, Rosemary. Manson tied the couple up and left the brutal slayings to Patricia Krenwinkel and two other members of the Family. After killing the couple, the killers stayed in the LaBianca's home for a few hours where they ate and played with the deceased couple's dogs, while Manson and the other Family members drove around Los Angeles looking for their next victim.
Patricia Krenwinkel's Arrest and Trial:
After dodging numerous attempts by police to investigate the ranch (law enforcement officers initially brought the Family up on charges of auto theft) former Family member, Susan Atkins, who was in police custody, told her cellmate gruesome details revolving around the Tate and LaBianca murders. As a result of Atkins' confessions, Patricia Krenwinkel was arrested near her aunt's home in Mobile, Alabama on December 1, 1969. The following day, Patricia Krenwinkel was indicted for seven counts of first-degree murder and one count conspiracy to commit murder.
Following a nine month trial, Patricia Krenwinkel was convicted of all counts and sentenced to death on March 29, 1971. The death sentence imposed on Patricia Krenwinkel; however, was commuted to life in prison following the California Supreme Court's decision which invalidated all death sentences imposed in California prior to 1972.
While in prison, Patricia Krenwinkel distanced herself from Manson and the family; she earned a Bachelor's degree in Human Sciences and remains an active participant in the prison's rehabilitative programs. Patricia Krenwinkel has been imprisoned longer than any woman in the history of California's prison system.
Comments
comments