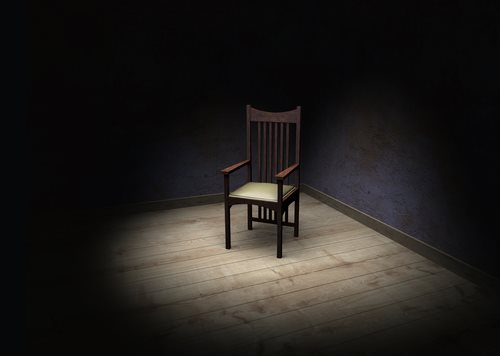 What is the Charles Lindbergh Kidnapping Case?
The Charles Lindbergh Kidnapping case, which is commonly referred to as the 'Lindbergh Kidnapping' – as well as its more sensationalized title as 'The Crime of the Century' – was a criminal investigation and legal trial involving the kidnapping and murder of the 2 year old son of Charles Lindbergh. Chas A. Lindbergh, the son of the famous aviator Charles Lindbergh, was reported as being taken from the Lindbergh home in Hopewell, New Jersey on March 1st, 1932 between the hours of 8pm and 10pm.
Who was Charles Lindbergh?
Charles Lindbergh, born on February 4th, 1902, was considered to be one of the most prominent aviators of his time. Between May 20th and May 21st in 1927, Charles Lindbergh completed the longest nonstop, single passenger, international flight spanning from Long Island, New York to Paris France; Charles Lindbergh achieved this aviary feat in his famed airplane The Spirit of St. Louis. Subsequent to his achievement, Charles Lindbergh was lauded as a national hero; as a result, the kidnapping and murder of his son was given an enormous amount of public and media attention.
The Details of the Charles Lindbergh Kidnapping Case
On March 1st, 1932, Chas A. Lindbergh was reported to have been abducted from Charles Lindbergh's home; on May 12th, 1932, the corpse assumed to belong to Chas A. Lindbergh was discovered in the woods nearby the Lindbergh home – upon medical investigation, the cause of death was assumed to be blunt force trauma to the skull, which resulted in a massive skeletal fracture:
Bruno Hauptmann, a German Jew who had immigrated to the United States was accused of both leaving a ransom note demanding the monetary compensation for the safe return of Chas A. Lindbergh; subsequent investigations reported that Hauptmann had used a homemade ladder to access Charles Lindbergh's home in order to abduct Chas A. Lindbergh – Charles Lindbergh was a known proponent of Anti-Semitism
Subsequent to his trial, within which he maintained his innocence, Bruno Hauptmann was found guilty for kidnapping and sentenced to death; he was executed on April 3rd, 1936
The Mishandling of the Charles Lindbergh Kidnapping Case
The investigation of the Lindbergh Kidnapping continued after the arrest, conviction, and execution of Bruno Hauptmann; this was due to the fact a multitude of criminology and legal experts maintained that this case was egregiously mishandled by both Charles Lindbergh and the prosecution. As evidence and case studies surfaced, Hauptmann's guilt was not only questioned, but also denied; the following case details of the Charles Lindbergh Kidnapping case suggest the unfounded evidence and legal flaws latent within the case itself:
Bruno Hauptmann was offered both $90,000, in addition to being spared from execution in the event that he pled guilty to the crime of which he was accused; although a confession would have entitled his family to a large sum of money ensuring their livelihood as well as prevented Hauptmann's death, both Hauptmann and his wife Anna refused to deliver such a confession – until the time of her death, she maintained her husband's innocence
The forensic report with regard to both the make of the ladder presumed to be built by Hauptmann was deemed to be incorrect, as well as the identification of the corpse of Chas A. Lindbergh was deemed to be inconclusive
Currently, the legal handling of the Charles Lindbergh Kidnapping case is considered by many to be a legal travesty as a result of the presumed mishandling of the case
Comments
comments