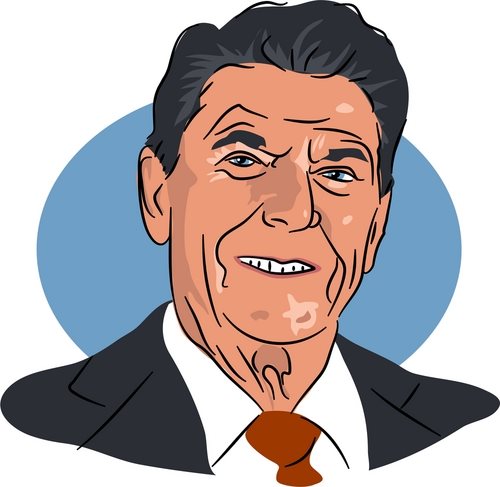 Who is John Hinckley Jr.?
John Hinckley Jr. was born on May 29, 1955 and is best known for his assassination attempt on U.S. President Ronald Reagan. John Hinckley Jr. was born in Ardmore, Oklahoma to an upper-middle class family.
Hinckley's attempt was a culminating effort to impress his favorite actress, Jodie Foster. Based off this psychotic and violent infatuation, Hinckley attempted to gain notoriety by killing the President of the United States. This egregious and malicious attack that was widely based off a child-like infatuation with a celebrity prompted the court system of the United States to find Hinckley guilty by reason of insanity. For his assassination attempt and under the insanity ruling, Hinckley was placed under institutional psychiatric care for the remainder of his life. The insanity verdict ultimately sparked a public outcry that gave way to the Insanity Defense Reform Act of 1984.
John Hinckley Jr. before the assassination attempt:
In 1975, Hinckley moved to Los Angeles to pursuit a career as a songwriter. Hinckley's attempts proved unsuccessful as he toiled in poverty for the majority of his adult life. During his struggles, Hinckley would write to his parents with tales of great misfortune as a plea for money. In these letters, Hinckley also spoke of a girlfriend, who ultimately turned out to be a fabrication. Hinckley eventually moved back home where he developed a peculiar pattern of living on his own for a prolonged period of time only to return back to his parent's house.
During this period, John Hinckley Jr. developed an unhealthy infatuation with actress Jodie Foster. Hinckley watched, on a continuous loop, the movie Taxi Driver, which featured Jodie Foster along with Robert De Niro. Deniro's character, Travis Bickle, was a disturbed individual plotted to assassinate a presidential candidate; this plotline, ultimately motivated John Hinckley Jr., to carry out a real-life assassination attempt of his own. After months of stalking and attempting to contact Foster, John Hinckley Jr. eventually settled on a scheme to assassinate the president in the hopes of impressing the actress.
John Hinckley Jr's. Assassination Attempt:
During the late 1970's, John Hinckley Jr. followed then President Jimmy Carter from state to state. After being arrested in Nashville, Tennessee on a firearms charge, Hinckley went home again, where his mental conditions worsened. Hinckley began to target newly-elected President Ronal Reagan in 1981.
On March 30, 1981 John Hinckley Jr. fired a .22 revolver six times at Reagan as he left a Hilton Hotel in Washington D.C. Although John Hinckley Jr., did not directly hit Reagan–the attempt wounded press secretary James Brady, Secret Service agent Timothy McCarthy and police officer Thomas Delahanty—a ricocheted bullet hit the President in the chest, leaving Reagan with serious injuries.
After the shots were fired, John Hinckley Jr., did not attempt to flee; Hinckley was immediately rested at the scene.
John Hinckley Jr. Trial:
Hinckley was put on trial in 1982 and was charged with 13 offenses. Hinckley was ultimately found not guilty due to insanity. Hinckley was later confined at St. Elizabeth's Hospital in Washington, D.C.
Comments
comments