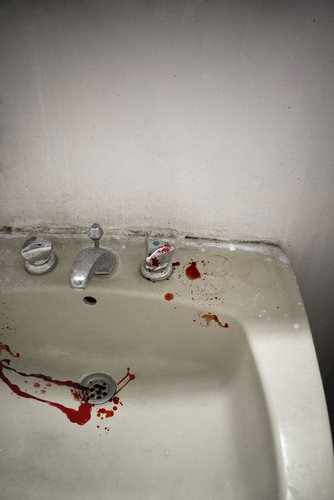 Who is Dennis Rader?
Dennis Rader is a convicted serial killer who is also known by his moniker 'The BTK Killer', which is an anagram symbolizing 'Bind, Torture, and Kill'; this nature of killing was considered to be one that Dennis Rader employed in each of his 10 killings, which took place between the years 1974 and 1991 in the State of Kansas. Dennis Rader was known for his method of binding and subduing his victims with rope or pantyhose prior to strangling them; apart from only 1 of his murders, Dennis Rader strangled or caused the suffocation of all of his victims.
Dennis Rader Profile
The following outlines the crimes of Dennis Rader
Date of Birth: Dennis Rader was born on March 9th, 1945 in Pittsburgh, Kansas
Residence: During the time of his killing spree, Dennis Rader was presumed to reside in Wichita, Kansas
Year of First Killing: Dennis Rader's first killing took place on January 15th, 1974; his victim was named Joseph Otero – a 38 year old male resident of Wichita, Kansas. Otero was reported to have been suffocated by Dennis Rader through the use of a plastic bag.
Year of Apprehension: Dennis Rader was arrested on February 25th, 2005 – more than a decade after his last reported murder
Notable Details and Personal Information: The following personal details have been considered to be contributory to the behavior and criminal actions undertaken by Dennis Rader; in addition, these case details were made mention within Dennis Rader's criminal trial:
Dennis Rader began sending correspondence to local law enforcement agencies and newspapers with regard to his murderous spree; a spree that was assumed to have become a 'cold case' – a cold case is a term for criminal investigations that have neither been solved nor are currently undergoing investigation
Subsequent to sending correspondence to law enforcement agency in the form of an electronic file, Dennis Rader mistakenly left an electronic document bearing his first name; this prompted a reopening of the 'BTK Killer' investigation
Dennis Rader was not only married, but also was a father; he served as a troop leader for his son's Cub Scout troop
Locations of the Murders: All of Dennis Rader's murders took place in Wichita, Kansas
Victims: Dennis Rader was charged for the murder of 10 individuals
Status as a Serial Killer: Dennis Rader is classified as a serial killer due to the fact that Dennis Rader was convicted of the murder of 3 or more individuals within the duration of a single month; his murderous spree lasted almost 2 decades with breaks or 'rests' being taken in the interim
Nature of Victims: The nature of Dennis Rader's 10 victims ranged in both gender and age; he victims were named as: Joseph Otero, Julie Otero, Joseph Otero, Jr., Josephine Otero, Kathryn Bright, Shirley Vian, Nancy Fox, Marine Hedge, Vicki Wegerle, and Dolores Davis.
Punishment and Conviction: Dennis Rader was convicted of all 10 of his murders, which resulted in 10 consecutive life sentences; he is currently serving what is considered a 'natural life' sentence – this means that he will presumably die will incarcerated in the El Dorado Correctional Facility in the State of Kansas.
Comments
comments