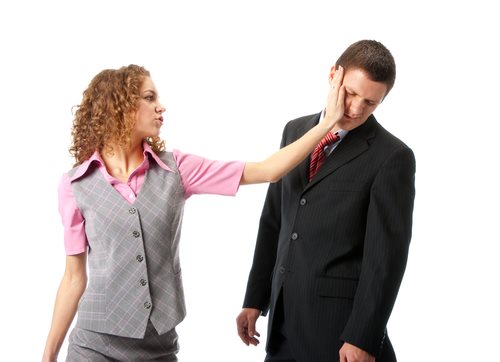 Who is Tony Alamo?

Tony Alamo is a notorious American cult leader and convicted sex offender. Tony Alamo, along with his deceased wife, Susan Alamo, is most well-known as the founders of an organization that is currently known as the Tony Alamo Christian Ministry. The organization, which has been widely referred to as a cult, is based in Arkansas. On July 24th of 2009, Tony Alamo was convicted on ten counts of interstate transportation of underage girls for illegal sexual purposes, such as, sexual assault, rape and the overall contribution to the delinquency and exploitation of minors. On November 13th of 2009, Tony Alamo was sentenced to the maximum punishment of 175 years in a super maximum facility.
Tony Alamo Illegal Activities:

On September 20th of 2008, numerous federal and state investigating agents raided the Arkansas headquarters of Tony Alamo's ministry—which was a 15 acre compound near Texarkana Arkansas. This massive investigation was conducted by the FBI as well as other law enforcement agencies as a child pornography sting. Alamo, who was alleged to participate in numerous illegal acts revolving around exploiting and sexually abusing children, was eventually arrested in Arizona on September 25th of 2008. Tony Alamo's arrest stemmed from a federal warrant that was issued out of Texarkana, Arkansas for charges revolving around the illegal transportation of minors over state lines for sexual activity.
In October of 2008, Tony Alamo's former followers testified in court, stating that Tony Alamo had practiced polygamy and had married an eight-year-old girl. These new counts were attached to Tony Alamo's previous indictments for taking minor girls across state lines for sex.
On July, 28th of 2009, following his conviction, Tony Alamo claimed that he was "just another one of the prophets that went to jail for the Gospel." On January 13th of 2010, while Tony Alamo sit in prison, each of the five girls who testified to sexual abuse administered by Alamo, were awarded $500,000 in restitution, for a total judgment of $2.5 million.

The Mann Act:
Tony Alamo was arrested based on egregious violations of the Mann Act. Also known as the White-Slave Traffic Act, the Mann Act is a United States federal law which prohibits individual from transporting females for immoral purposes or from participating in white slavery. The primary intent of the Mann Act was to address immorality, prostitution and human trafficking that took place within the United States. The most common use of the Mann Act was used to punish and prosecute men who were guilty of having sex with underage women.
Comments
comments