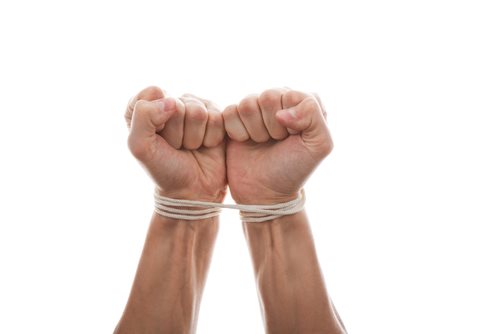 Who is Ed Gein?
Ed Gein was a murderer residing in Lacrosse County, Wisconsin who was convicted of murdering a single individual due to the fact of the severity and disturbing nature of his crimes; in addition to murder, Ed Gein was also convicted of kidnapping, illegally-exhuming corpses from local graveyards, necrophilia, and the defacement of human bodies. Although Ed Gein may be responsible for other murders, he was deemed to lack the mental capability required to stand trial.
Ed Gein Profile
The following outlines the crimes of Ed Gein
Date of Birth: Ed Gein was born on August 27th, 1906; he died of pulmonary and respiratory complications while incarcerated in the State of Wisconsin – his death took place on July 26th, 1984
Residence: Lacrosse County, Wisconsin
Year of First Killing: As previously mentioned, Ed Gein's crimes typically involved the unlawful and illegal removal of corpses from surrounding gravesites in order to construct household structures from their anatomical parts; the only 2 murders to which Ed Gein confessed were that of Mary Hogan in 1954 and Bernice Worden in 1957 – he was convicted of Worden's murder
Year of Apprehension: November 16th, 1957; subsequent to the disappearance of hardware store clerk Bernice Worden, Ed Gein was named as the last individual to see her as she worked in the store; law enforcement agents searched Ed Gein's home and discovered not only Worden's corpse, but a multitude of mutilated corpses
Notable Details and Personal Information: The following personal details have been considered to be contributory to the behavior and criminal actions undertaken by Ed Gein; in addition, these case details were made mention within Ed Gein's criminal trial:
A barn belonging to Ed Gein's family was reported as destroyed in a fire in 1944; upon investigation, Ed Gein's brother was found dead presumably as a result of injuries suffered from the fire – subsequent to his conviction, speculation was set forth stating that Ed Gein may have killed his brother
Ed Gein lived alone on their family's farm until her death in 1945; subsequent to her death, Ed Gein was reported as posthumously carrying on conversations with his mother, in addition to preserving her corpse within his home
Locations of the Murders: Lacrosse County, Wisconsin
Victims: Ed Gein was charged for the murder of 1 individual named Bernice Worden; however, he has been linked to as many as 2 other murders – only one other to which he had confessed
Status as a Serial Killer: Ed Gein is not classified as a serial killer due to the fact that Ed Gein was not convicted of the murder of 3 or more individuals within the duration of a single month; in contrast, Ed Gein's murders were spread apart in periods of time exceeding a single month
Nature of Victims: Ed Gein primarily participated in the illegal robbery of corpses and their subsequent mutilation and defacement; however, he was believed to have murdered individuals whom he had perceived to share a resemblance to his deceased mother
Punishment and Conviction: On November 21st, 1957, Ed Gein was found guilty for the murder of Bernice Worden that had taken place earlier that year; however, he was found to be mentally insane and unfit to not only stand trial, but retain a conviction for the murder – he was sentenced to life incarceration in the Mendota Mental Health Institute in the State of Wisconsin. He dies there on July 26th, 1984.
Comments
comments