Wiggins v. Smith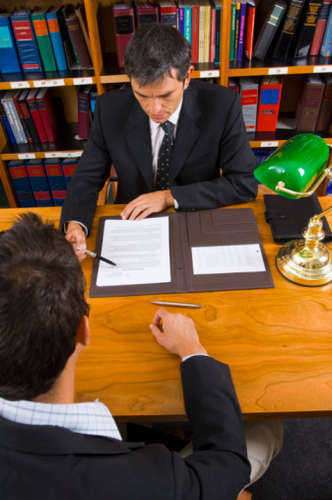 Wiggins v. Smith
On September 17th, 1988, a man named Kevin Wiggins drowned 77-year-old Florence G. Lacs in her bathtub at her apartment in Woodlawn, Maryland. He was soon found to be in possession of Lacs' credit cards and several other possessions, and was brought to trial on robbery and murder charges stemming from her death. He was appointed a Maryland public defender for his trial, and after he was convicted and sentenced to death, he attempted to appeal his verdict and sentence because he believed he had not been granted effective legal counsel, which was his constitutional right. Wiggins v. Smith was a Supreme Court case decided in 2003 that resolved this issue.
Wiggins' Trial
The public defenders that were assigned to be Wiggins' attorney throughout the trial process were extremely unfamiliar with death penalty law and had not done much work on capital murder cases in the past. The defense counsel was given a large amount of background information pertaining to Wiggins' childhood in preparation for his criminal trial. This background information revealed that Wiggins had been the victim of extensive abuse of both a physical and sexual nature—factors that could be considered mitigating during the sentencing phase of the trial.
During the trial itself, in opening arguments Wiggins' attorneys mentioned that the defendant had "had a difficult life," but this information was never actually brought up during the course of the trial. Instead, the defense focused on arguments that claimed there was insufficient evidence for a conviction. In the sentencing phase, after Wiggins was convicted, the defense counsel divulged none of Wiggins' history in spite of extensive records existing that would indicate a history of trauma and abuse. Instead, the defense continued to try to present evidence of reasonable doubt at the sentencing phase, rather than mitigating factors.
Allegation of Ineffective Counsel
Wiggins sued the state of Maryland, claiming he had been given attorneys who did not meet the standards of effective counsel required by the Constitution. During his appeals in Wiggins v. Smith, Wiggins argued that when his counsel failed to investigate or present mitigating factors to the jury sentencing him, they had made it much more difficult to avoid the death penalty.
Wiggins' defense attorneys argued that they had simply been pursuing a different strategy, and that they had chosen not to look for mitigating factors because they believed they were doing the right thing by focusing on reasonable doubt issues.
The Supreme Court Ruling
The Supreme Court ruled in favor of Wiggins, saying that his counsel had indeed been ineffective. According to the Supreme Court's decision in Wiggins v. Smith, the defense attorneys' argument could have been valid if they could show that they had done a sufficient investigation of mitigating factors before making their decision. Instead, the court said, they had not even looked into mitigating factors—so how could they know which course was best, without an investigation?
While Wiggins' murder conviction was upheld by the court in Wiggins v. Smith, the death penalty was overturned.
Comments
comments