United States v. GlaxoSmithKline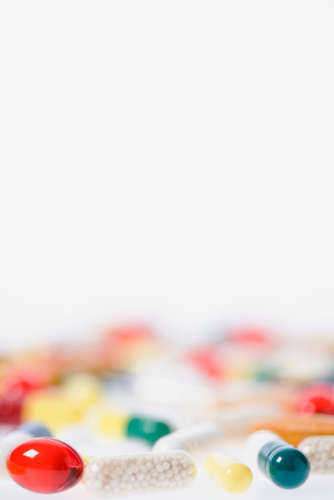 United States v. GlaxoSmithKline

United States v. GlaxoSmithKline is a case that was recently settled out of court in exchange for a record-setting $3 billion in civil and criminal penalties. GlaxoSmithKline, a pharmaceutical company, was found guilty of extensive violations of United States laws involving corruption and fraud. What issues were the courts looking at in United States v. GlaxoSmithKline? Let's take a look at just a few of the issues that caused the beleaguered drug manufacturer to settle for such an incredibly high amount.
GlaxoSmithKline's Drug Promotion Activity and Kickbacks
One of the federal government's biggest accusations in United States v. GlaxoSmithKline was that GSK was violating federal anti-kickback statutes. These statutes were designed to protect consumers, because doctors had been found to prescribe drugs based on receiving what amounted to bribes from pharmaceutical sales representatives. Whistleblowers reported that GSK had continued to pay kickbacks to doctors who prescribed any of several GSK drugs, including Advair, Lamictal, Zofran, and others, for off-label uses.
They also explicitly promoted drugs like Paxil for off-label uses, in direct contravention of federal food and drug laws. Another drug, Wellbutrin, was approved only for the treatment of depression, but sales reps for GSK promoted its use for attention deficit disorder and obesity as well. As part of the settlement, GSK has agreed to allow executive compensation and bonuses to be withdrawn if any further illegal action is taken by them, and to stop compensating salespeople based on commission sales goals.
Failure to Disclose Safety Information
A drug marketed by GSK for the treatment of diabetes, Avandia, was another topic of the United States v. GlaxoSmithKline lawsuit. Avandia now carries a so-called "black box warning" because it is responsible for a significant increase in rates of heart attacks and congestive heart failure in people who use it.
Evidence in United States v. GlaxoSmithKline showed that GSK executives and others knew about the problems with Avandia based on the results of several studies. However, GSK failed to notify the FDA or the public about these studies or the increased risks of heart attack that they showed.
The Deal: No Criminal Charges, Record Settlement
In exchange for avoiding a trial and criminal charges to executives, GSK agreed to settle United States v. GlaxoSmithKline for $3 billion. Part of the settlement deal is that GSK agrees that it is guilty of several illegal and unethical activities, including giving kickbacks to physicians and hiding the results of safety studies for its new drugs.
$2 billion of the settlement is in civil penalties, which will be paid in order to pay back government healthcare programs that spent extra money because GlaxoSmithKline falsely represented their drugs' effectiveness at treating off-label diseases. GSK also reported incorrect prices to Medicare and Medicaid physicians, and did not correctly pay drug rebates to Medicaid. No settlement money will be available for consumers through the settlement of United States v. GlaxoSmithKline, though healthcare providers and government programs will receive funds from the GSK settlement.
Comments
comments