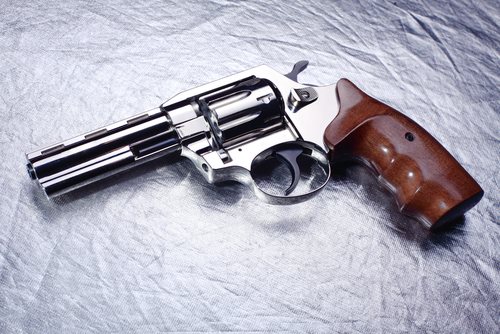 The Background of Gregg v. Georgia (1976)
Troy Leon Gregg was an individual who was incarcerated within the State of Georgia subsequent to his arrest and conviction of the murder of two individuals in 1973; subsequent to his trial, the jury had found Gregg guilty and had sentenced him to death. Gregg was the first individual in the history of the United States whose respective execution was accepted by the Supreme Court of the United States; however, during the evening prior to his execution, Gregg escaped from incarceration and was killed in North Carolina as a result of scuffle in which he was involved:
Capital Punishment, which is also known as the Death Penalty, is the legal process enabling State and Federal Governments to enact executions with regard to convicted criminals for whom the presiding jury has deemed the death penalty to be fair and applicable punishment
The Case Profile of Gregg v. Georgia
The following is a case profile of the legal trial eponymously titled 'Gregg v. Georgia':
Date of the Trial: March 30th – 31st, 1976
Legal Classification: Administrative Law; this legal field regulates 'due process', which is defined as the government's obligation to respect, maintain, and uphold the legal rights of its citizens in the event of an arrest. Both the Federal and State government must preserve and protect an individual's human rights and liberties; this includes fair, respectful, and ethical treatment devoid of undue violence and harm
Accused Criminal Activity: The following criminal activity and charges were cited by Troy Leon Gregg, Charles William Proffitt, Jerry Lane Jurek, and James Tyrone Woodson against the State of Georgia within the appeal brought forth subsequent to the initial ruling:
Over the course of his incarceration, not only Gregg, but also fellow death row inmates Charles William Proffitt, Jerry Lane Jurek, James Tyrone Woodson petitioned that capital punishment was a violation of the 8th and 14th Amendments to the Constitution
United States Reports Case Number: 428 U.S. 153
Date of the Delivery of the Verdict: July 2nd, 1976
Legal Venue of Gregg v. Georgia: The Supreme Court of the United States
Judicial Officer Responsible for Ruling: Chief Justice Warren E. Burger
Involved Parties: The following are the parties named with regard to their involvement in the Gregg v. Georgia case:
Troy Leon Gregg, Charles William Proffitt, Jerry Lane Jurek, and James Tyrone Woodson; Plaintiff(s) –
The State of Georgia; Defendant –
Verdict Delivered: The Supreme Court ruled in favor of the State of Georgia, stating that the execution of Troy Gregg was Constitutional due to the fact that it was tried, heard and sentenced through the Judicial system; furthermore, the jury who had sentenced him to death were determined to have presumably heard the case details and analyzed them carefully, objectively, and ethically. In addition, the susceptibility of the sentencing to subsequent appeals allows the notion of capital punishment to be ineligible for the classification of cruel or unusual.
Associated Legislation with regard to Gregg v. Georgia: The following statutory regulations were employed with regard to the Gregg v. Georgia trial:
The 8th Amendment addresses legal criminal procedure; this Amendment prohibits punitive recourse classified as 'cruel and unusual' with regard to prosecution, as well as the prohibition of an excessive bail process
The 14th Amendment illustrates legislation that disallows the government from infringing on the right(s) to pursue 'Life, Liberty, and the Pursuit of Happiness' with regard to any and all citizens of the United States of America – this statute is applicable to all measures of gender, race, religion, and age
Comments
comments