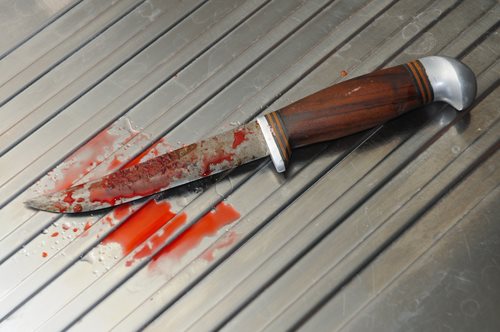 Who is Colin Ferguson?
Colin Ferguson is a convicted mass murderer responsible for the murder and injury of commuters on the Long Island Railroad (LIRR), which took place in a single killing spree on December 7th, 1993. On the day of the murders, Colin Ferguson purchased a train ticket at New York's Pennsylvania Station and boarded a commuter train; at approximately 5:30 pm on that day, he was reported as walking down the aisles of the train car and executing passengers at random – after he had killed 6 passengers and injured 19 others, he was subdued by 3 of his fellow passengers.
Colin Ferguson Profile
The following outlines the crimes of Colin Ferguson
Date of Birth: Colin Ferguson was born on January 14th, 1958
Residence: Flatbush, Brooklyn in the State of New York
Year of First Killing: Colin Ferguson's only reported killings took place on a single day on December 7th, 1993
Year of Apprehension: Subsequent to being subdued by other passengers on the train, Colin Ferguson was apprehended the same day as the shootings took place
Notable Details and Personal Information: The following personal details have been considered to be contributory to the behavior and criminal actions undertaken by Colin Ferguson; in addition, these case details were made mention within Colin Ferguson's criminal trial:
Both parents of Colin Ferguson had died within a short time of each other; as a result, Colin Ferguson was reported as being unable to obtain a sufficient work visa – this was said to have frustrated Colin Ferguson with regard to his lack of gainful employment
The defense team offering representation to Colin Ferguson stated that he had acted out of 'Black Rage' – a term adopted by the defense in order to associate racial motivation to Colin Ferguson's killings
Locations of the Murders: A train passing through Garden City, which is a village on Long Island, in the State of New York
Victims: Colin Ferguson was charged for the murder of 6 individuals and the injuring of 19 from gun shot wounds
Status as a Serial Killer: Colin Ferguson is not classified as a serial killer, but instead, he is classified as a mass murderer; this is due to the fact that he murdered upwards of 4 people in a finite period of time – a serial killer is defined as a n individual responsible for killing 3 or more people in a month's time prior to killing again
Nature of Victims: The 6 victims of Colin Ferguson's murder spree were commuters on the Long Island Rail Road car named as: Amy Federici, James Gorycki, Mi Kyung Kim, Maria Magtoto, Dennis McCarthy, and Richard Nettleton – all of Colin Ferguson's victims were listed as being Long Island residents.
Punishment and Conviction: On February 17th, 1995, Colin Ferguson was convicted of the murder of 6 individuals, as well as the attempted murder of 19 other individuals; prior to his trial, he was held in incarceration without bail or bond. Colin Ferguson is currently serving his 315 and ½ year sentence at the Attica Correctional Facility in the State of New York; he is considered to be serving a natural life sentence, which presumes that he will live out the duration of his natural life incarcerated,
Comments
comments